The Personal Resilience Profile
The Personal Resilience Profile provides insight into an individual's resilience strengths and development opportunities, based on responses to a 75-item online questionnaire and comparisons to a database of over 70,000 individuals. Results can also be compiled and summarized for groups, departments, and organizations. The tool is available in 13 languages.
Graduates of our online Personal Resilience Practitioner certification process are qualified to use the tool in individual, team, and classroom settings; practitioners can easily order and download profiles using our online administration portal.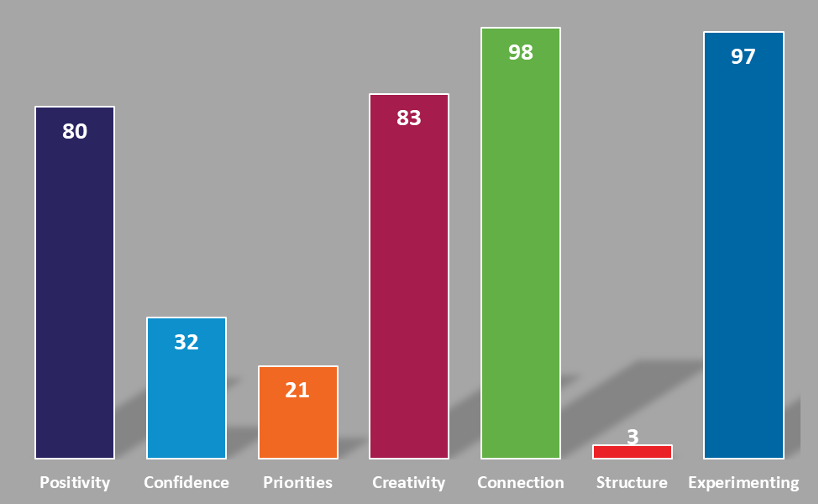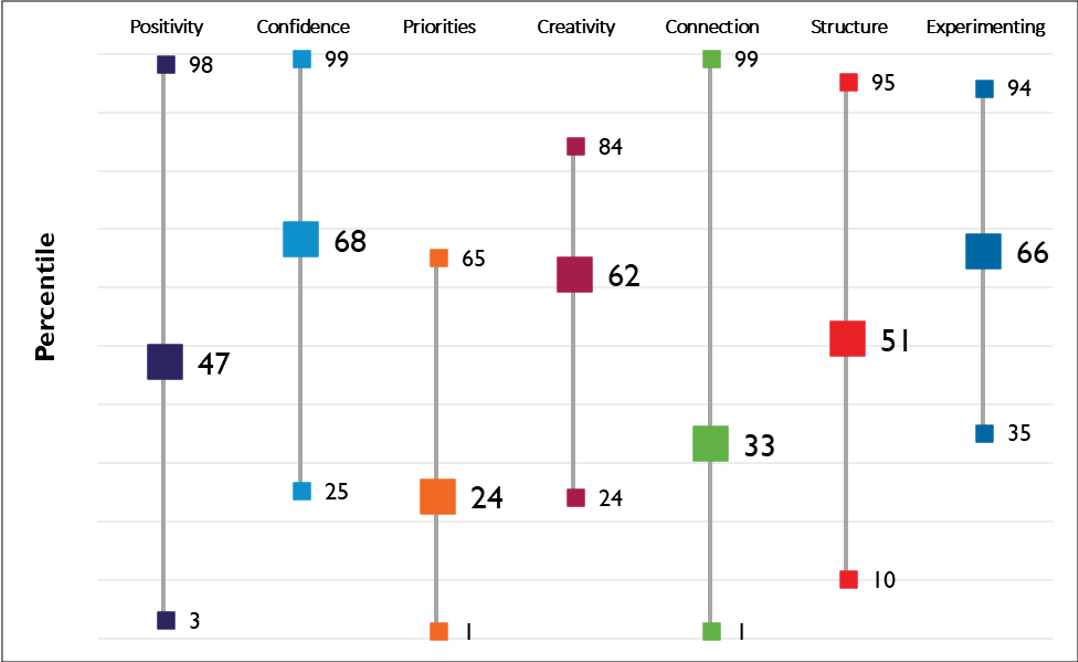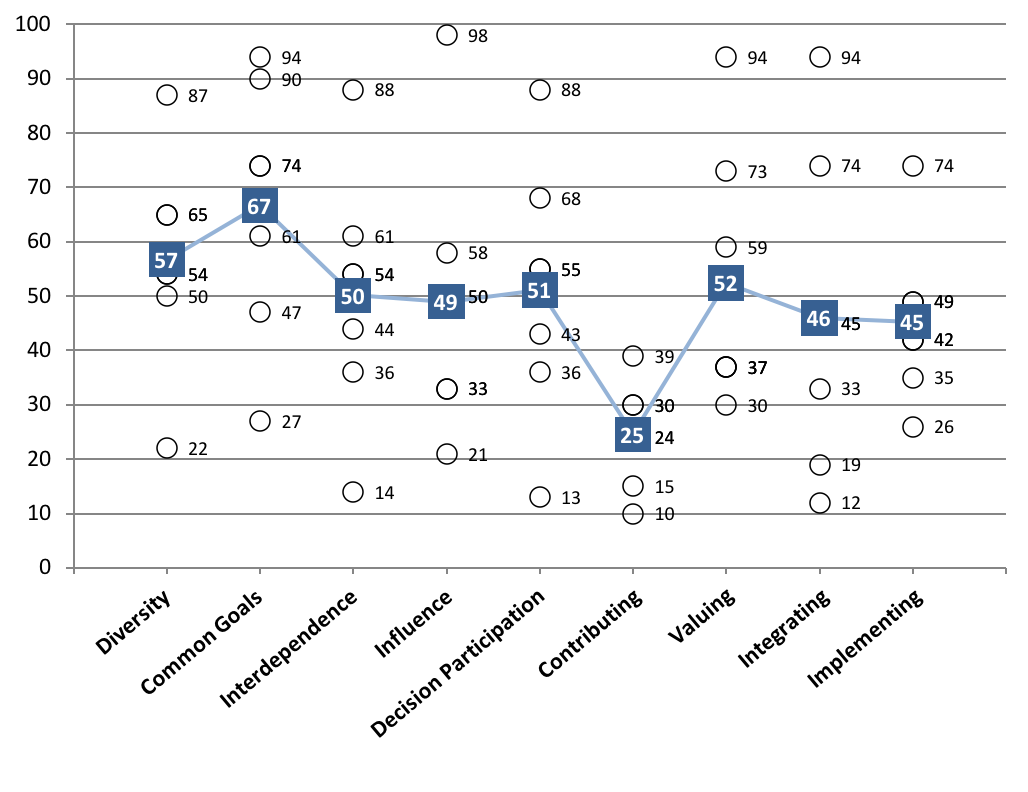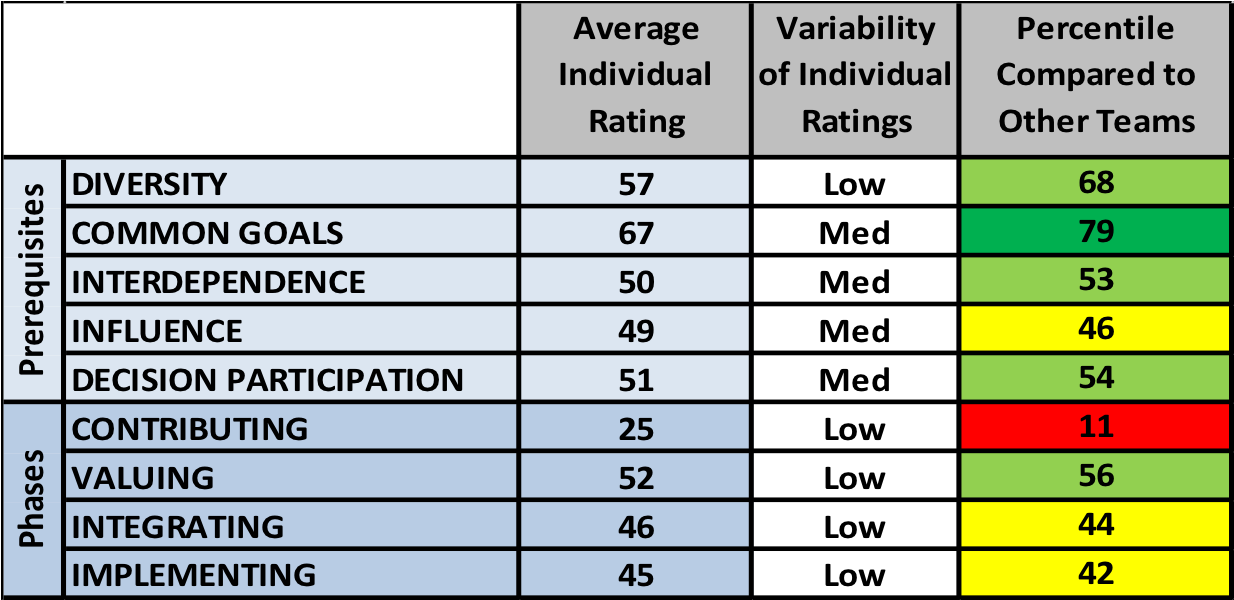 The Team Synergy Profile
Designed for teams that need to display high levels of performance in an environment of change, the Team Synergy Profile integrates the Personal Resilience Profiles of team members with results from the Synergy Questionnaire, an online tool that assesses the level of synergy present in the team, to create a comprehensive picture of the team's effectiveness during change. A synergy-only version of the report, focusing just on the dynamics of the team, is also available.
A webinar-based learning program enables practitioners to receive support through the first delivery of the assessment and workshop intervention. This includes sample workshop agendas, slide decks, and other materials combined with workshop preparation coaching. Our online administration system allows practitioners to easily order and download reports.